Available without charge from the App Store or Google Play, the Vulcania Park mobile application will simplify your visit.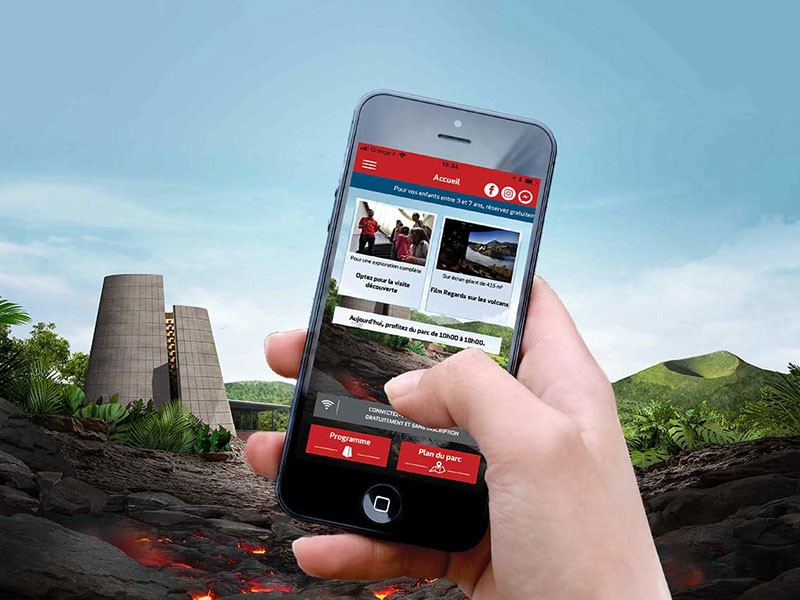 Truly a compass around Vulcania, the mobile application will help you to manage your day:
find out the times of animations,
find out where you are and the location of animations and services in the park,
help you to get around the park
plan your wish list,
communicate with members of your tribe ...
The Vulcania App is only available in French at the moment.
And to find out more about the volcanoes all around us...
Vulcania is a partner to the application '
The Volcanoes of Auvergne
'.
Created by Etamin Studio, this application is a real interactive guide which helps you to find out where you are among the volcanoes and to understand how they were formed. Get some help interpreting the volcanic landscape by downloading the Vulcania application free of charge from the
App Store
and
Google Play
.
> To find out more about the application