The ideal addition for a perfect adventure!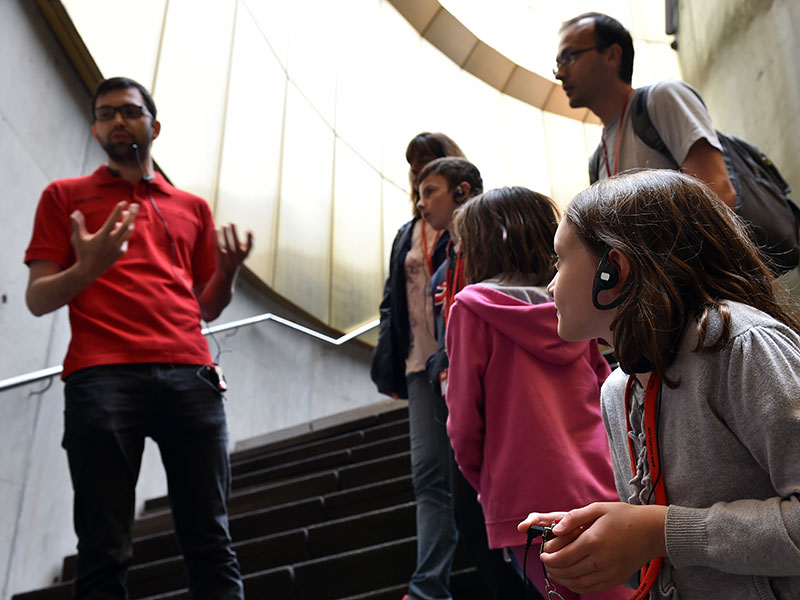 Experience a captivating 1 hour tour through the treasures of Vulcania!
Discover the magnificent volcanoes of Auvergne and across the world, the history of the park, its unusual architecture and many other things (guided tour with audiophone included).
How to buy my guided tour?
It is not yet possible to book your guided tour at the same time as your holiday. You can, however, do so directly at the cash desk when you arrive at the park for € 3.50 per person.