Learn all the secrets of volcanism while having fun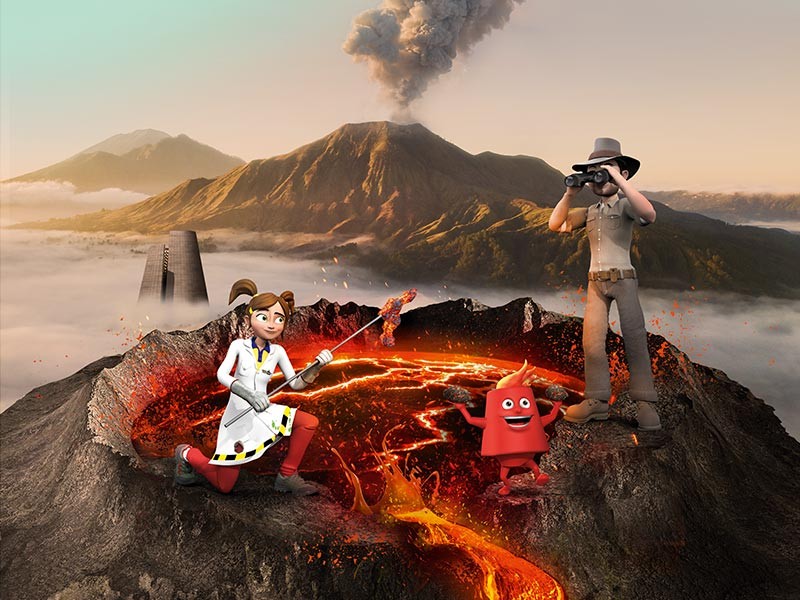 Discover the fascinating world of volcanoes with dynamic animations (Réveil des géants d'Auvergne, Volcans sacrés, Abyss Explorer…) and scientific animations, particularly in 'Coin des expériences'
(Experiments area)
. The 'Volcano Drones' show will teach you how the arrival of drones revolutionized the work of volcanologists! The movie 'Regards sur les volcans', projected on a 415 m² screen, will make you travel around the world to discover the most active volcanoes.
> Discover all the attractions about volcanoes
Face the forces of nature!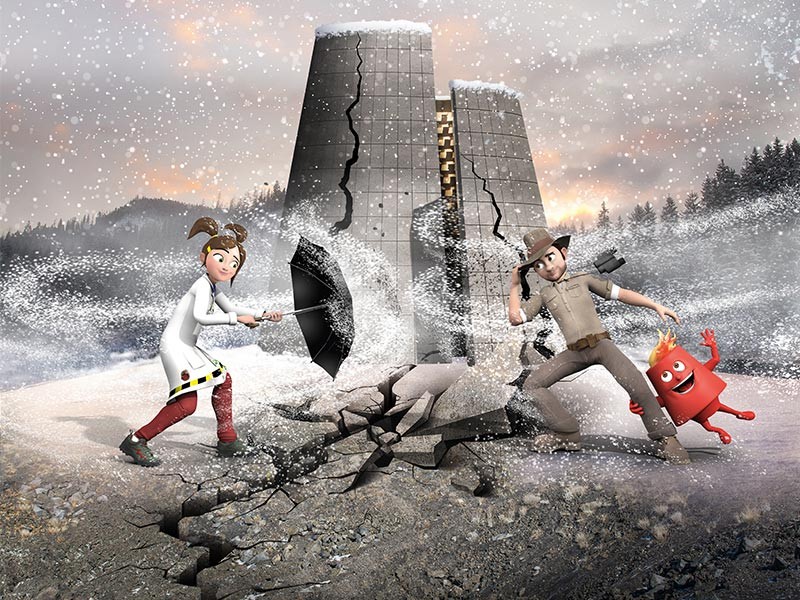 Vulcania invites you to discover these terrestrial, atmospheric and marine phenomena, such as earthquakes or hurricanes, and thus to better understand these powerful manifestations of nature. You will be able to test your knowledge with the animation 'Terre en colère'
(Angry Earth)
and obtain a lot of information on earthquakes with the exhibition 'Séismes' to discover independently or accompanied by a scientific animator. The force of the elements can also be admired in the movie 'Ouragan'
(Hurricane)
projected on giant screen.
> Discover all the attractions about natural phenomena
Conquer the universe!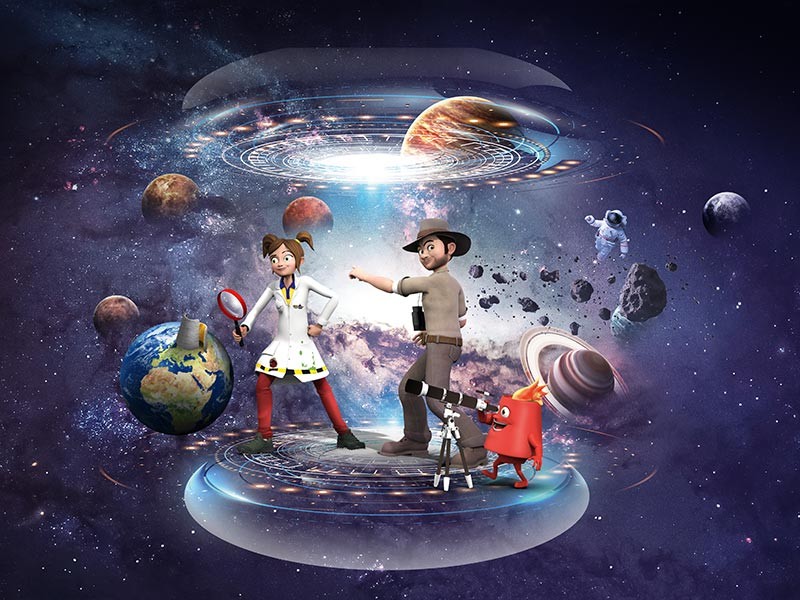 To better understand and apprehend our planet, we must get an overview, and therefore gain height. You will discover, on your own or with the Professor Yapadrisk's assistants, our Solar System and all the secrets of the blue planet in 'Machine Terre'
(Earth machine)
and you will explore Earth from the sky with a scientific animator during 'Planète dévoilée'
(Unveiled planet)
.
> Discover all the attractions about the Earth in Space