Animations 'Natural phenomena'
Face the forces of nature!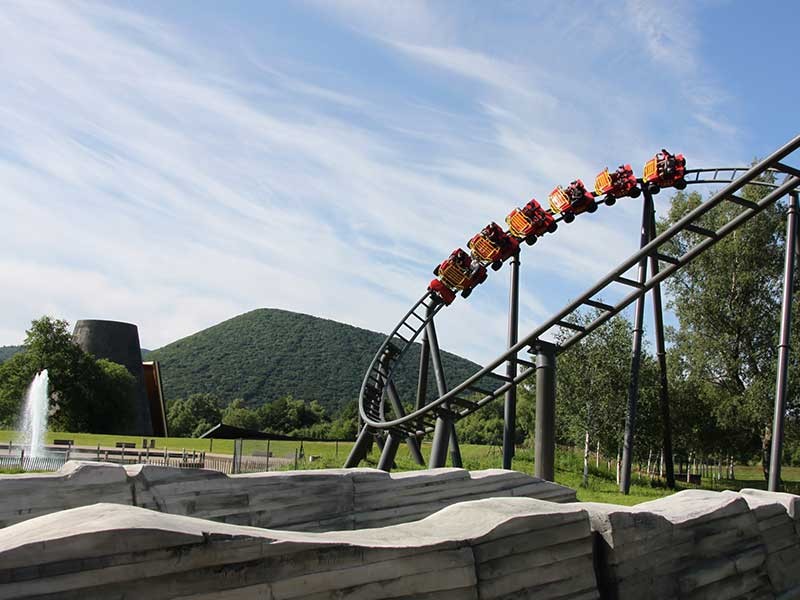 Vulcania invites you to discover these terrestrial, atmospheric and marine phenomena, such as earthquakes or hurricanes, and thus to better understand these powerful manifestations of nature. You will be able to test your knowledge with the animation 'Terre en colère' (Angry Earth) and obtain a lot of information on earthquakes with the exhibition 'Séismes' to discover independently or accompanied by a scientific animator. The force of the elements can also be admired in the movie 'Ouragan' (Hurricane) projected on giant screen.
New in 2021:
Namazu (opening scheduled for summer 2021): visit an advanced science base and accompany seismologists to discover an active seismic zone.

Film Neige (Snow): watch the amazing snow forming process on a giant screen!
New in 2020:
Dragon Ride 2
: follow Henri de Dragoniac, a specialist in dragons, explorer and well known cryptozoologist, and meet these legendary creatures "whose existence has not been scientifically proven".
La Forêt des dragons (Dragons' forest)
: on an outdoor and wild route, discover 8 legends that link dragons and natural phenomena and travel around the world to meet impressive creatures.
> Find out more about our novelties
> Discover all the attractions about natural phenomena